ARE YOU A RUGBY PLAYER LOOKING TO GET STRONGER?
It's time to get strong and unleash your inner beast. Improve your performance, increase your confidence and reduce your risk of injury.
TRY RISK FREE
What Our Clients Are Saying…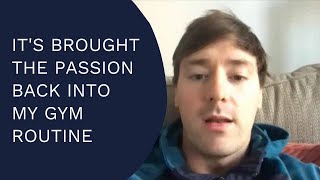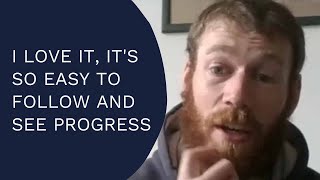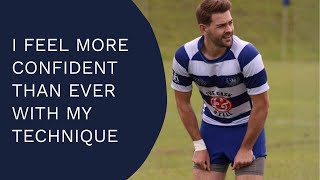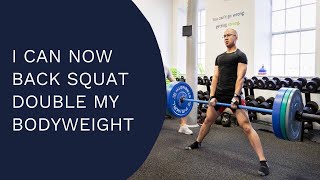 RUGBY IS A TOUGH SPORT AND IT'S GETTING TOUGHER.
Players are bigger, faster and stronger than ever before. If you're not as strong as the opposition you'll get smashed off the ball or injured.
TRY RISK FREE
WE'VE CREATED THIS RUGBY STRENGTH TRAINING PROGRAMME TO HELP PLAYERS REACH THEIR FULL POTENTIAL ON THE FIELD.
TRY RISK FREE
This program is perfect for any player who wants to improve their performance on the field without spending hours in the gym every day.
Our workouts are designed by experts in the field of strength and conditioning and performance enhancement.
Improve your power, speed, agility, endurance and confidence through scientifically proven methods
WHAT DO YOU GET?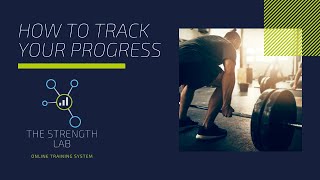 TRACK YOUR PROGRESS AND SEE RESULTS.
Get progress tracking tools and results reports that give you all the details about "how" your strength is improving.
TRY RISK FREE
WORK WITH OUR EXPERTS.
You'll get on-demand access to our team of experts for personalized advice on how to achieve your goals, from on-field performance to off-field training and specialized diets.
TRY RISK FREE
VIDEO INSTRUCTION TO PERFECT YOUR TECHNIQUE
The Rugby Strength Lab includes essential exercises tailored to rugby players, with over 100+ videos in our library of strength and conditioning drills.
TRY RISK FREE
ARE YOU A RUGBY PLAYER LOOKING TO GET STRONGER?
The Rugby Strength Lab is the only strength and conditioning program designed specifically for rugby players. We believe that if you want to be a better athlete, you need to train like one. Our unique approach will help you maximize your performance on the field while reducing injury risk off of it.
You'll learn how to use our proven training methods in order to build lean muscle mass, increase speed and power, improve endurance and reduce body fat percentage – all without spending hours in the gym or sacrificing recovery time between games. In short, we're going to make sure that every second spent working out is worth it!
SIGN UP TODAY FOR JUST £5!
WHAT OUR CLIENTS ARE SAYING…
WHAT YOU NEED TO DO
Sign up today with our money-back risk-free guarantee.
Allow us to create a bespoke plan for your individual goals.
Get stronger, more confident and reduce your injury risk.
PRICING
✅ Normally £60, that's a £55 saving!
✅ Risk-free 30-day money-back guarantee!
✅ The Rugby Strength Lab is a one-stop shop for development of force and explosiveness.
✅ Get access to exercises that target all muscles in the body.
✅ Build an explosive, flexible and strong rugby player physique.
✅ Transformational strength training experience.
TRY RISK FREE
REACH YOUR RUGBY POTENTIAL FOR JUST £5