ARE YOU A RUGBY PLAYER LOOKING TO GET STRONGER?
Improve your performance, increase your confidence and reduce your risk of injury.
TRY RISK FREE
FEEL AND PERFORM BETTER
Rugby is a tough sport. It requires speed, strength, agility and endurance to perform at your best. In the past rugby players have spent hours in the gym every day just to get fit enough for game time.
With this program you can train like an athlete without having to spend hours in the gym or give up other important parts of your life such as family or work. You'll be able to stay injury free while improving your performance on the field by following our scientifically proven methods that will help you reach peak physical condition quickly and safely.
The Strength Lab has created a unique rugby training program for all levels of experience including beginners who want to improve their fitness through basic exercises and drills which are designed around functional movements that mimic real world scenarios rather than traditional weight lifting exercises with high risk of injury from heavy weights. This approach helps keep players healthy and improves their performance on the field fast!
GET INSTANT ACCESS
WHAT YOU GET IN YOUR PROGRAMME
Whether you're looking to increase muscle mass, lose weight, or just get in better shape, this programme has everything you need. With clear instructions and a helpful guide, you'll be able to stick to your training schedule like a pro.
With new exercises, progressions, and bolt-on workouts, you will be able to see consistent strength gains each week. Plus, the variety will keep things interesting and help prevent boredom.
So if you're ready to break through your fitness barriers, then give this phase a try!
WHAT BONUS RESOURCES YOU GET…
This comprehensive PDF guide covers everything from the basics of strength training to advanced techniques. You'll learn how to create a personalized program that meets your specific goals, and get expert tips on how to make the most of every workout.
The Deadlift cheat sheet is the ultimate guide to mastering one of the most popular and challenging exercises in the gym. This step-by-step PDF will take you through everything you need to know about how to deadlift with perfect form, including how to set up for the lift, target your muscles, and avoid common mistakes.
In rugby being strong in the squat position is key to success. That's why we've created cheat sheets to help players improve their back squat technique and strength. These handy guides provide tips and tricks for getting into the perfect squat position, so you can dominate your opponents on the pitch.
What Our Clients Are Saying…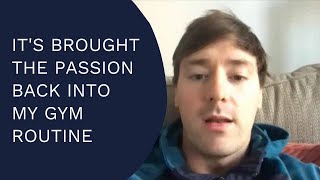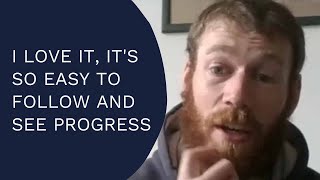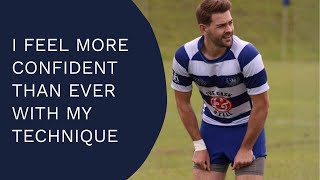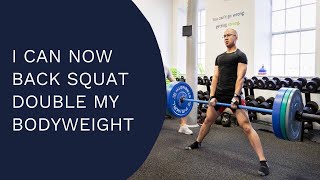 RUGBY IS A TOUGH SPORT AND IT'S GETTING TOUGHER.
Players are bigger, faster and stronger than ever before. If you're not as strong as the opposition you'll get smashed off the ball or injured.
TRY RISK FREE
WE'VE CREATED THIS RUGBY STRENGTH TRAINING PROGRAMME TO HELP PLAYERS REACH THEIR FULL POTENTIAL ON THE FIELD.
TRY RISK FREE
This program is perfect for any player who wants to improve their performance on the field without spending hours in the gym every day.
Our workouts are designed by experts in the field of strength and conditioning and performance enhancement.
Improve your power, speed, agility, endurance and confidence through scientifically proven methods
ARE YOU A RUGBY PLAYER LOOKING TO GET STRONGER?
The Rugby Strength Lab is the only strength and conditioning program designed specifically for rugby players. We believe that if you want to be a better athlete, you need to train like one. Our unique approach will help you maximize your performance on the field while reducing injury risk off of it.
You'll learn how to use our proven training methods in order to build lean muscle mass, increase speed and power, improve endurance and reduce body fat percentage – all without spending hours in the gym or sacrificing recovery time between games. In short, we're going to make sure that every second spent working out is worth it!
SIGN UP TODAY FOR JUST £5!
WHAT OUR CLIENTS ARE SAYING…
WHAT YOU NEED TO DO.
Sign up today with our money-back risk-free guarantee.
Follow our simple to use plan and put your strength to the test.
Get stronger and more confident.
PRICING
✅ Normally £60, that's a £55 saving!
✅ Risk-free 30-day money-back guarantee!
✅ The Rugby Strength Lab is a one-stop shop for development of force and explosiveness.
✅ Get access to exercises that target all muscles in the body.
✅ Build an explosive, flexible and strong rugby player physique.
✅ Transformational strength training experience.
TRY RISK FREE
REACH YOUR RUGBY POTENTIAL FOR JUST £5