THE STRENGTH LAB PHASE 2.0
Specially designed to build on the progress you made during Strength Lab Phase 2.
TRY RISK FREE
BUILD ON YOUR PROGRESS FROM PHASE 1
Rugby Strength Lab Phase 2.0 is a brand new program that builds on many of the foundations laid down in Phase 1. Even though you don't NEED to run Phase 1 before Phase 2, we do recommend it.
The foundation phase lays the groundwork for everything else and gives you an excellent base from which to build your strength and fitness levels from. This allows you to then increase the intensity of your training so you can improve your strength and performance. But with all these different elements at play – how do we know what exercises are best? How much rest should there be between sets? What about nutrition? All this information is out there but its hard to find, hard to digest and even harder still when trying to apply it! That's where The Rugby Strength Lab Phase 2.0 comes in…
By following our proven programs (and yes they have been tried & tested by real rugby players) you will gain access to all this knowledge in one.
GET INSTANT ACCESS
WHAT YOU GET WITH YOUR PROGRAMME…
If you're looking for an edge in your strength training, then you need to check out Phase 2.0 of The Strength Lab! This innovative new 6-week program builds on the success of Phase 1, introducing new techniques to help you break through any fitness plateau.
Our innovative rep max calculator will accurately calculate your current strength levels and give you guidance on how this translates to reps in reserve.
With our New Strength Tools, you'll be able to achieve amazing results in no time!
Our unique recovery tracking tool will help you optimise your time between sessions and ensure you're resting like a pro.
WHAT BONUS RESOURCES YOU GET…
What Our Clients Are Saying…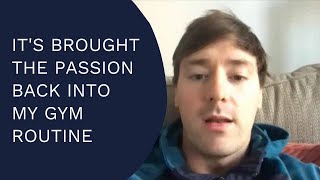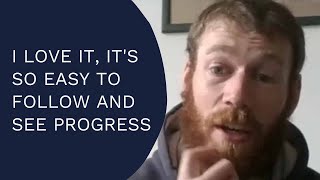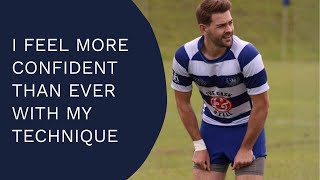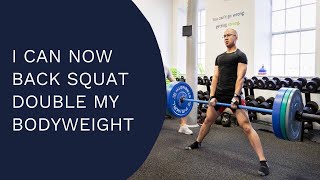 WHAT ELSE IS INCLUDED IN THE STRENGTH LAB PHASE 2?
Phase 2 Training Tracking spreadsheet with space to log every workout
Over 50 video demonstrations of every exercise in the programme
6 Week Conditioning Programme to improve your speed, agility and overall cardiovascular performance.
GET INSTANT ACCESS
WHAT YOU NEED TO DO.
Sign up today with our money-back risk-free guarantee.
Follow our simple to use plan and put your strength to the test.
Get stronger and more confident.
PRICING
✅ Normally £60, that's a £40 saving!
✅ Risk-free 30-day money-back guarantee!
✅ The Rugby Strength Lab is a one-stop shop for development of force and explosiveness.
✅ Get access to exercises that target all muscles in the body.
✅ Build an explosive, flexible and strong rugby player physique.
✅ Transformational strength training experience.
TRY RISK FREE
REACH YOUR RUGBY POTENTIAL FOR JUST £20