YOUR NUTRITION GUIDE TO LOSE WEIGHT AND FEEL BETTER
This free mini course will show you how to lose weight and feel great in just 10 minutes a day.
START HERE
Follow The Health By Science Plate To Look, Feel And Perform Better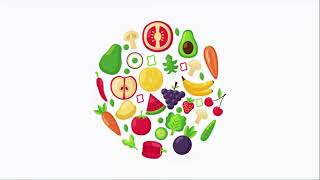 STEP 1 – WHERE ARE MY VEGGIES?
Vegetables are essential if we want to look and perform at our best and be healthy.
It's difficult to eat too many which makes them great for filling up your plate.
More than 70% of us are deficient in the nutrition we need from vegetables.
A good target is to achieve 6-10 fist-sized portions of colourful vegetables each day.
Each colour of vegetables corresponds to particular health benefits, so variety is important.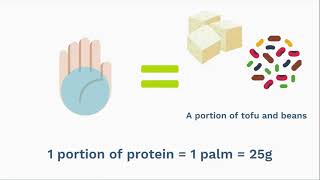 STEP 2 – WHERE IS MY PROTEIN?
One of the key benefits of eating protein is that it helps you lose fat more easily and sustainably in the long-term.
It achieves this by making you feel fuller for longer and by making sure that you lose fat mass and not muscle mass when losing weight.
So when trying to look, feel and perform better, you need to eat at least one palm-sized portion of protein with each meal.
For ideas on what the best sources of protein are click here and click here to try our FREE Protein Calculator.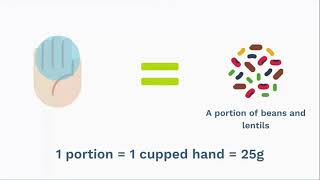 STEP 3 – DO I NEED CARBS?
Carbs provide an immediate energy source to all of our bodies cells, particularly during exercise – which is essential for a healthy and active lifestyle.
But if you're not careful then it's easy to eat too many carbs and then we put on weight. Especially when we're not active.
Click here to learn what the best quality carb sources are.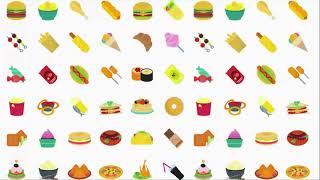 BONUS – CONTROL YOUR TREATS
The final part of our Nutrition Guide To Lose Wieght is Treats.
Treats are ultra-processed foods that are poor quality with no nutritional value and eaten either for pleasure, convenience or a combination of the two.
Overall, treats are an important part of our culture and society and we have a very strong emotional connection to them.
But if we're not mindful of how many we're eating and drinking, then we're guaranteed to struggle with how we look, feel and perform.
MEAL PLAN BUILDER
If you want to lose weight, gain weight or stay the same weight, then you need to know what you're aiming for and our meal plan builder will tell you exactly that.
Not only that, we'll give you a free 3-day meal plan so that you know what your nutrition should look like.
LOSE 8 POUNDS AND GET FITTER IN 8 WEEKS
Book in for your free consultation and claim 50% OFF today…
CLAIM OFFER