FEEL AMAZING AFTER A SPORTS MASSAGE
Use code "1STMASSAGE" to get 50% OFF your first appointment!
CLAIM OFFER
LIFE IS TOO SHORT TO BE STRESSED 24/7
Use code "1STMASSAGE" to get 50% OFF your first appointment!
CLAIM OFFER
LIFE CAN BE STRESSFUL WE'LL HELP YOU UNWIND
CLAIM OFFER
You'll feel more relaxed after a massage.
Your muscles will be less tense.
Feel like you can take on the world again!
What You Need To Do…
Choose a day and time that suits you best for your treatment.
Allow us to take care of you for a 60-minute or 30-minute treatment.
How To Apply Your Coupon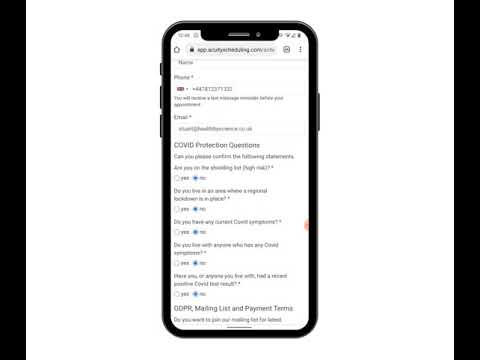 FULL BODY SPORTS MASSAGE
A huge 50% OFF!
Appointments last 55 minutes
A pressure tailored to your needs and wants
You'll feel more relaxed and have less stress.
Your mood will improve.
Feel less stressed, calmer and happier.
CLAIM OFFER
30-MIN SPORTS MASSAGE
A huge 50% off!
Appointments last 30 minutes
A pressure that is tailored to your needs and wants.
Your mood will improve.
Get your mind off of things for a little while.
Feel refreshed after just 30-minutes!
CLAIM OFFER
What Our Clients Are Saying…
Take Time To Invest In You
Many professionals are stressed out. The fast-paced environment of today's workplace can cause stress, which is something that sports massage in Edinburgh could help with.
Sports massage has many benefits for those who have had a long day at work and need to relax their muscles before they go home to their family.  It also helps people sleep better, relieves aches and pains, reduces anxiety levels and more!
All these things combined will make you feel like your old self again after sports massage in Edinburgh. So what are you waiting for? Book your appointment today!
CLAIM OFFER
Reduce Your Stress
If you're stressed out, our sports massages can help with that. Sports massages also have other beneficial effects such as reducing anxiety levels and depression.
Sports massage will help you feel rejuvenated and your old self again! This is particularly great for people who have busy lives since sports massage improves your mood and reduces tiredness and aches.
CLAIM OFFER
Get Your Best Sports Massage In Edinburgh
Want the best sports massage in Edinburgh? You've come to the right place!
Our Sports Massage Therapists are here to help you feel welcome and relaxed using bespoke massages that are designed just for you. Let us be your Sports Massage Therapist in Edinburgh.
CLAIM OFFER
FREQUENTLY ASKED QUESTIONS
At the beginning of the appointment, your therapist will take you through a short consultation to allow you to share any medical conditions and information you think is useful to us- as well as ask any questions you might have.
You will be asked to describe areas of concern you might have and demonstrate any movement restrictions. We may also ask you to do some simple movement tests to assess and explore any problems you are having. This helps us to understand your requirements and establish the best treatment for you.
We then use soft-tissue massage at a pressure tailored for you and target the areas where you need it the most. After the treatment, you may notice an improvement straight away, but it may take a couple of days to feel the benefits. If your treatment was deep-tissue, some people might feel slight discomfort in the muscles before you feel an improvement- don't worry, this is completely normal.
We may also show you therapeutic exercises specific to you and your symptoms, that will help you both short and long term with your symptoms.
We use towels during our treatments to ensure you are properly covered and comfortable at all times.
We suggest you wear/bring comfortable clothing that is easy to remove and that you don't mind potentially getting massage oil on.
If you would like your lower body massaged then loose-fitting shorts are the best idea. If you have long hair please bring something to tie your hair back if we are working on the upper back/neck area.
Are Health by Science qualified to give health advice?
When it comes to becoming qualified to work in the health and fitness industry, the entry-level is set pretty low as coaches with zero experience can become qualified in 6 weeks. What makes Health by Science different is that we go above and beyond this required entry-level by some margin. Our therapists have completed their Sports Massage Diploma courses.
But these qualifications don't mean anything without the practical application and experience to back it up. So what really makes our coaches different, is their ability to use all of this experience and education and apply it in a treatment programme that is tailored to your exact goals and preferences.
At HBS we put the safety of our clients as our main priority. Therefore with the current pandemic, we have increased our precautions. Our massage therapists will be wearing full PPE equipment, including face mask and apron. The treatment bed is covered with disposable paper towels to lower infection risk. Our treatment room is cleaned before and after client sessions with disinfectant. You will be provided with towels during sessions which are cleaned after each use.
We ask clients to turn up for their appointment as close to their agreed time as possible to help limit crossover. You may be asked to wait outside for a short time if there are too many people in the facility. We also ask all clients to wash their hands when entering the facility in our bathroom. Clients will be provided with a face mask if they do not have one, which is to be worn throughout the treatment. After the treatment, we ask clients to once again wash their hands on leaving the facility.
Can I have a male or female therapist?
At HBS we have two Sport Massage Therapists, one male and one female. Both of our therapists provide professional, highly skilled treatments to ensure clients receive the highest service.
However, we understand that some clients may have a preference for one of the therapists. In this case, clients are able to choose which therapist they would prefer by selecting the therapist above.