WE HELP PEOPLE WITH PARKINSON'S DISEASE IMPROVE THEIR QUALITY OF LIFE
Get in touch for a FREE Physio Assessment and free access to our rehab class.
HOW PHYSIOTHERAPY CAN HELP MANAGE PARKINSON'S DISEASE
Parkinson's Disease can be a debilitating illness, but Physiotherapy can help manage the symptoms and improve quality of life.
Physiotherapy is an important part of managing Parkinson's Disease. Our team of experienced therapists will create a treatment plan tailored specifically for you, to help improve your mobility and reduce your pain.
With Physiotherapy, you can feel better sooner and enjoy a better quality of life. Contact us today to book your FREE assessment and start feeling better tomorrow.
Complete the form below or call us today to learn more about how Physiotherapy can help manage Parkinson's Disease.
BOOK FREE ASSESSMENT
What Our Clients Are Saying…
PARKINSON'S DISEASE CAN MAKE EVERYDAY ACTIVITIES VERY DIFFICULT
Managing Parkinson's Disease can be a challenge, but with the help of our experienced physiotherapists, you can start to feel better sooner.
Get back to living your life.
Prevent long term disability.
Live the life you want again.
What You Need To Do…
Allow us to take care of you for a FREE 60-minute group or 1-2-1 rehab session.
Continue Your Rehab Journey
After a diagnosis of Parkinson's Disease, it can be easy to feel like your life is suddenly out of your control. However, it's important to remember that you are still in charge of your journey. While there is no cure for Parkinson's disease, there are many things that you can do to manage your symptoms and improve your quality of life.
BOOK FREE ASSESSMENT
Specialists In Parkinson's Disease Physio
The Physiotherapists at Health by Science can help with your rehabilitation in a person-centred way. They will be able to help you decide if exercise is appropriate for you, and if it is, they can set up a plan for you.
BOOK FREE ASSESSMENT
A Person-Centred Approach to Parkinson's Disease Rehab
Parkinson's Disease can be a difficult diagnosis to receive, but it is important to remember that you are not alone. There are many resources available to help you navigate your new reality and continue living your best life. One of the most important things you can do is to keep moving. Regular exercise can help to improve your flexibility, strength, and balance. It can also help to reduce fatigue and improve your overall mood.
BOOK FREE ASSESSMENT
What Our Clients Are Saying…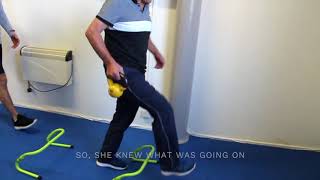 "For me, it's been one success after another."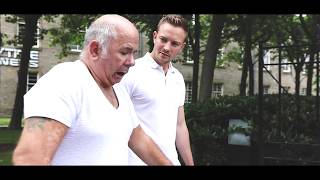 "It's challenging when people say what you have after 3-months is what you'll be left with."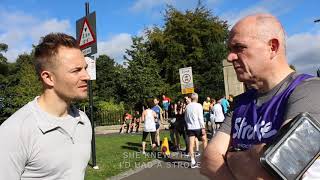 "I am now stronger than I was before I had my stroke."
Increase Your Independence
We know that one of the most important aspects in your recovery from Parkinsons Disease is exercise. It helps strengthen muscles and increase independence for those who are susceptible to its effects, like you! We make sure our patients also follow a healthy diet plan with good nutrition advice as well as learning how they can better manage their stress levels so it doesn't affect them during this difficult time period while fighting back against depression or anxiety–all key factors which will lead towards maximizing rehab gains both mentally but especially physically too
BOOK FREE ASSESSMENT
Exercises Tailored To You
We will help you get well by providing a personalized treatment plan that takes into account your specific needs and wants. We do this through an approach focused on the person, not just their Parkinson's disease diagnosis or symptoms. Personalized care has been shown time after again as being far more effective than traditional one size fits all approaches!
BOOK FREE ASSESSMENT
A Comprehensive Assessment
The first step of our process is a FREE comprehensive assessment so that we can understand the challenges you are currently facing. This information will be used to create an exercise program tailored specifically for your needs and abilities, ensuring maximum effectiveness.
BOOK FREE ASSESSMENT
Regular Evaluation And Feedback
At the clinic, we'll work closely with you over a number of weeks/months and regularly reevaluate your plan so that it can match what's best for Parkinston's disease rehab. This way we will be able to keep track any progress made as well improve upon goals already reached!
BOOK FREE ASSESSMENT
Have A Laugh With Our Friendly Staff
Health by Science coaches help people with Parkinson's Disease find humor during their rehab and make it more enjoyable. They are always looking for ways to entertain, motivate, or inspire those they serve because they know that this helps them feel better about themselves during what can be an difficult time of illness.
BOOK FREE ASSESSMENT
Frequently Asked Questions
Do you offer discounts for disadvantaged individuals?
As a Social Enterprise our main focus is reinvesting our profits back into our social cause, which is to help patients.
We offer a select number of patients 50% off our services if they can't afford our normal rates. Please contact us if you would like to apply for this discount.
We appreciate getting private Physiotherapy isn't cheap but unfortunately, the costs of running a business are not cheap either.
Longer-term, however, we would like to increase our social impact by opening up a second rehabilitation facility in Edinburgh,  just like the one we have been running in Edinburgh successfully for the past 5 years.
As soon as we have the funds we will invest the money into this new facility so that we can put on more small group classes (max of 4 people). This will then allow us to keep the quality of our services very high whilst keeping the costs down.
Will I be able to run again?
The answer is, nobody knows. Your rehabilitation potential is influenced by some things you can't control, such as your age and the severity of your symptoms. It is also often said that our genes are like a loaded gun, but it's our lifestyle that pulls the trigger.
However, as a patient, you will maximise the chances of reaching your rehabilitation potential by focusing on exercise, nutrition, sleep, stress, and mindset, which will maximise your chances of improving your mobility and the overall quality of your life.
Health by Science is here to help you do just that.
What is the inclusion criteria?
If you do any exercise consistently, you can improve your mobility in day-to-day life. However, if you stop you will lose it.
Our approach to rehabilitation is dynamic, innovative and linked directly to the very latest neurorehabilitation evidence-base.
Unfortunately, we can't help everyone and so limit our classes to patient's who can:
Walk 10m with a walking stick
Have the mental capacity to attend a gym independently
If you don't meet these criteria then you can still access our 1-2-1 Physiotherapy services.
For more information about our approach to rehabilitation, you can download our free ebook. This resource is for anyone who wants to know more about how we help our patients and how they can help themselves and others.